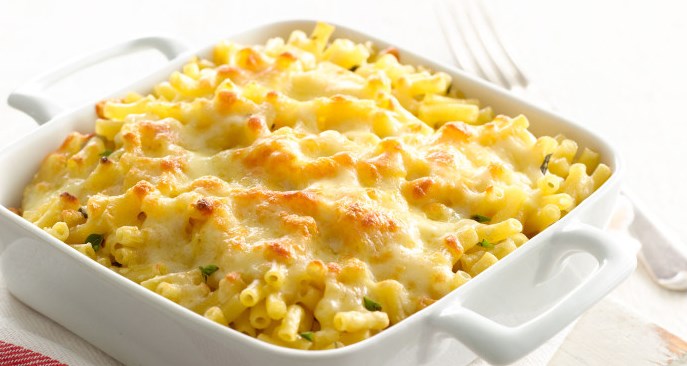 Preparation Time:
5 minutes
Method
Preheat oven to 180°C
Bring a large pot of salted water to the boil. Add pasta and cook until al dente then drain well.
Heat the butter in a pan over a medium heat, add oregano and cooked macaroni. Stir through half of the Mozzarella and Parmesan cheese until melted and season with salt and pepper.
Pour into a baking dish then sprinkle over the remaining Perfect Bakes cheese and bake in oven for 10 minutes until cheese is melted and golden brown. Remove from the oven and rest for a few minutes before serving.
FRESH TIP
There are many variations for Macaroni Cheese, here are some ideas: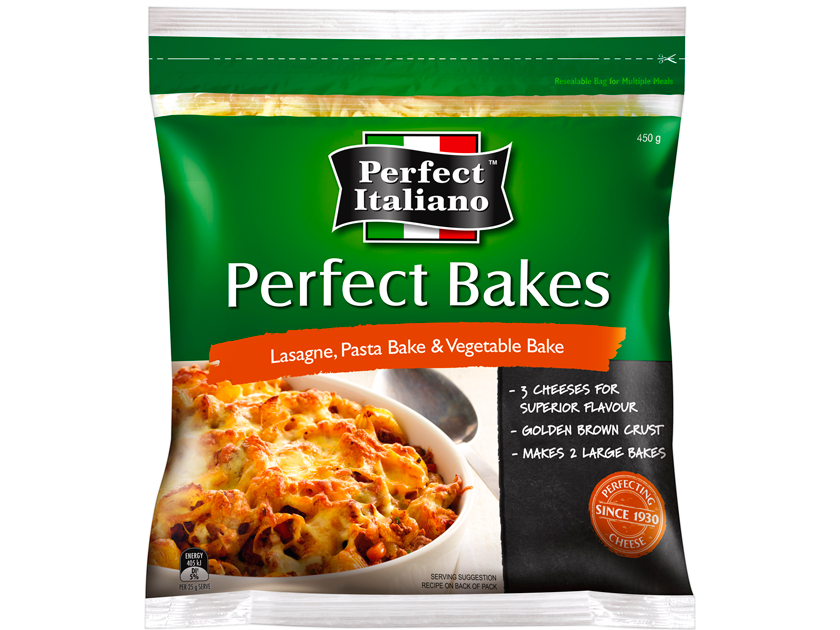 What's the perfect cheese for Macaroni Cheese?
Our new Perfect Bakes is a full flavoured blend of three cheeses. It doesn't go oily and bakes a beautiful golden brown.