Our Products
Using the right cheese for the meal you're preparing guarantees a more delicious authentic result.
To find out more, click on the product below, or view our extensive range of recipes here.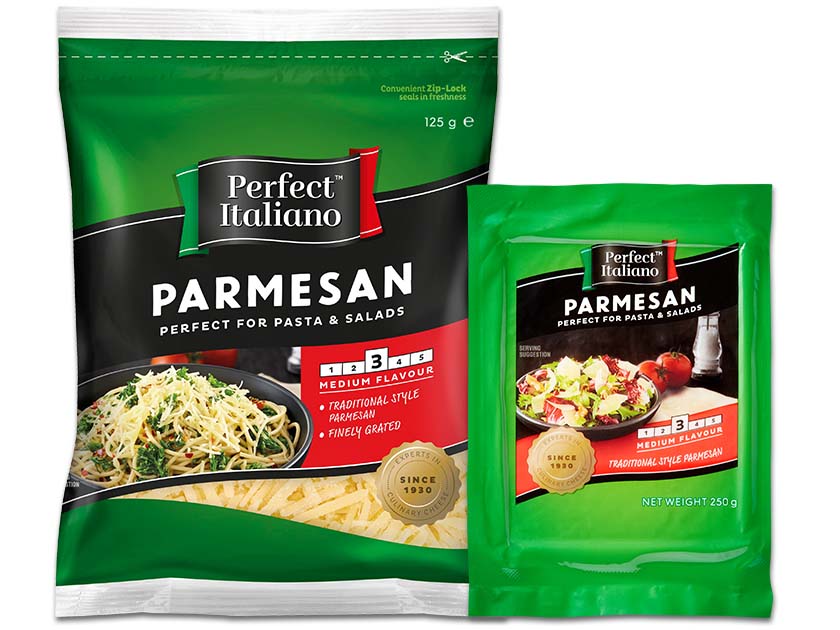 Perfect Italiano Parmesan is an authentic Italian-style Parmesan cheese. It is perfect for adding bold flavour to your pasta and salads.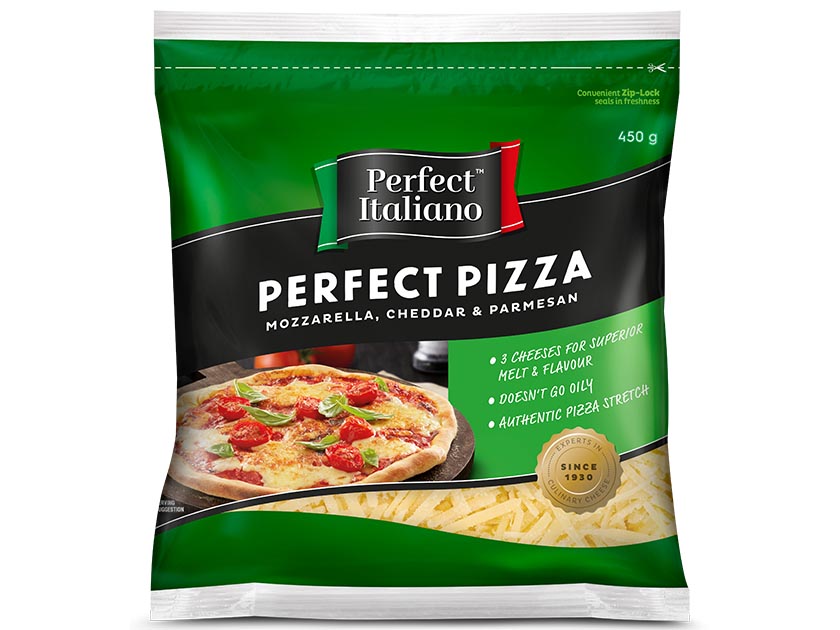 We've mixed together Mozzarella, Cheddar, and Parmesan to create Perfect Pizza; the perfect blend that melts and stretches to perfection.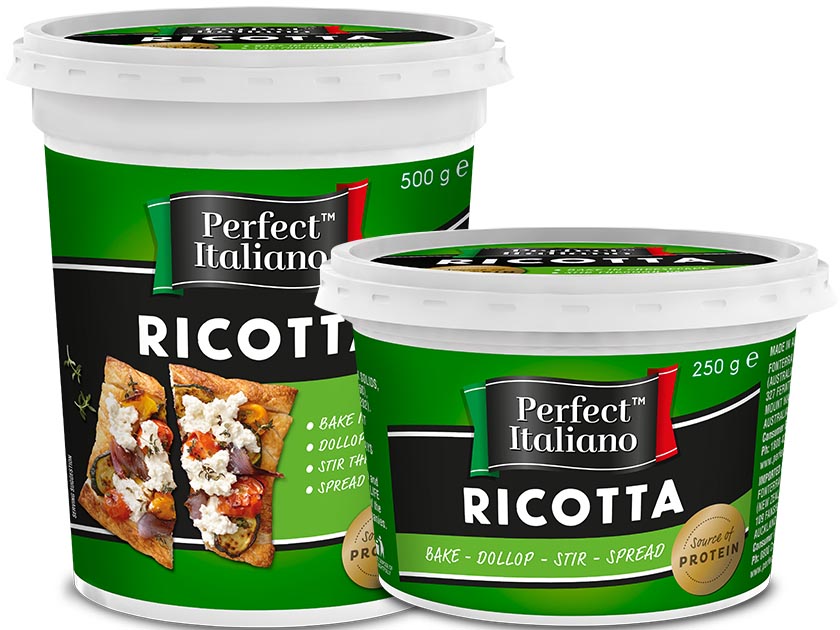 A versatile cheese with a distinct light flavour and smooth creamy texture. Perfect in both sweet and savoury dishes, it can be used for baking, fillings, sauces, or as a spread.