Cheesy Italian White Sauce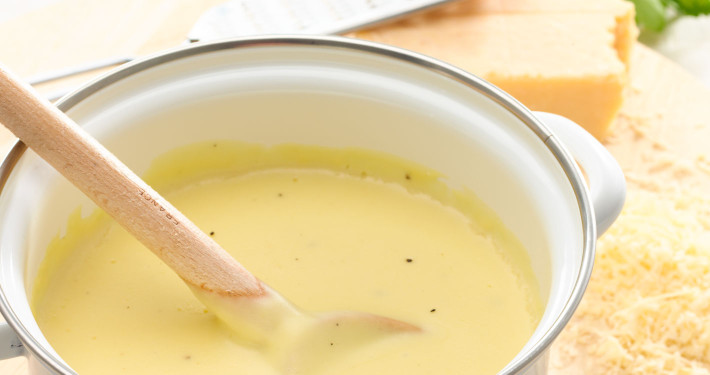 Preparation Time:
20 minutes
Ingredients
100g unsalted butter
100g plain flour
800ml - 1L milk (use less milk for a thicker sauce)
salt and pepper to season
Method
Melt butter in a medium saucepan over low heat.
Add flour, stir over low heat for 2 minutes until you have a smooth paste.
Slowly add milk and cream. Continue to stir until sauce is smooth and thick. Remove from heat and cover with a lid. Allow to cool for 10 minutes.
Stir in the grated parmesan cheese.  Season with salt and pepper.
FRESH TIP
For extra flavour, grate in some fresh nutmeg.