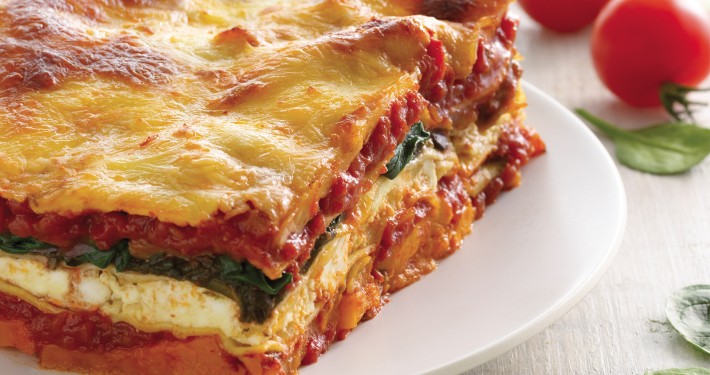 Preparation Time:
20 minutes
Ingredients
3 zucchinis, washed and sliced
half a butternut pumpkin, peeled and sliced
1 large sweet potato, peeled and sliced
1 egg
200g grated Perfect Italiano™ Mozzarella
a pack fresh lasagne sheets
500g jar pasta sauce
sliced mushrooms, cooked
fresh spinach leaves, cooked
25g grated Perfect Italiano™ Parmesan
Method
Preheat oven to 180°C.
Bake the zucchini, pumpkin and sweet potato until tender.
Mix ricotta with egg and half of the mozzarella.
Alternate layers of lasagne sheets, vegetables, sauce, spinach, mushrooms and ricotta mixture.
Top with remaining mozzarella and parmesan and bake for 1 hour or until cheese is melted and golden.