Spicy Salami and Ricotta Pizza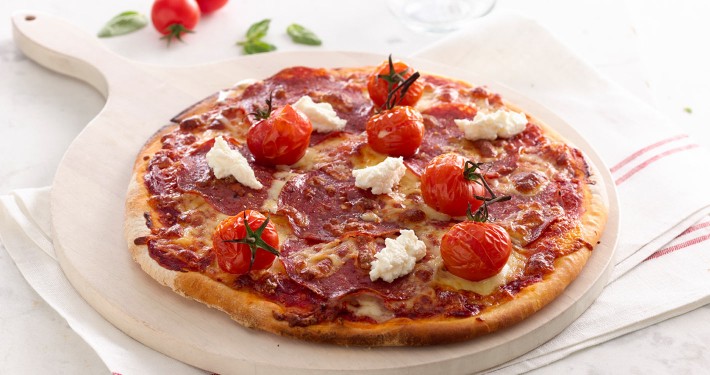 Preparation Time:
5 minutes
Method
Preheat the oven to 250°C.
Spread the Homemade Pizza Sauce over the pizza base. Sprinkle over the Perfect Pizza to evenly cover the base. Top with the salami, cherry tomatoes, and oregano.
Place the pizza in the oven for 10-15 minutes or until the cheese melts and the base becomes crispy.
Top with heaped teaspoons of the ricotta and freshy ground black pepper, Cut and serve.
FRESH TIP
For different variation, slices of chorizo or pepperoni would make a great subsititute for salami.