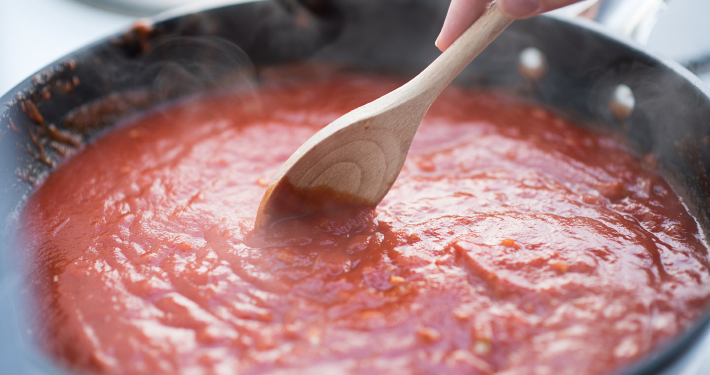 Makes enough for:
4 pizzas
Preparation Time:
5 minutes
Ingredients
2 tablespoons olive oil
1 clove garlic, crushed
1 teaspoon dried oregano
400g can crushed tomatoes
salt and pepper to taste
Method
Heat the olive oil in a small saucepan over medium low heat. Add the garlic and cook for 1 to 2 minutes or until light golden in colour.
Add the oregano and tomatoes and cook gently for 8 to 10 minutes or until the sauce is thick. Season to taste with salt and pepper.
If desired, blend with a stick blender for a smooth consistency.