Spiced Apricot Ricotta Shortcake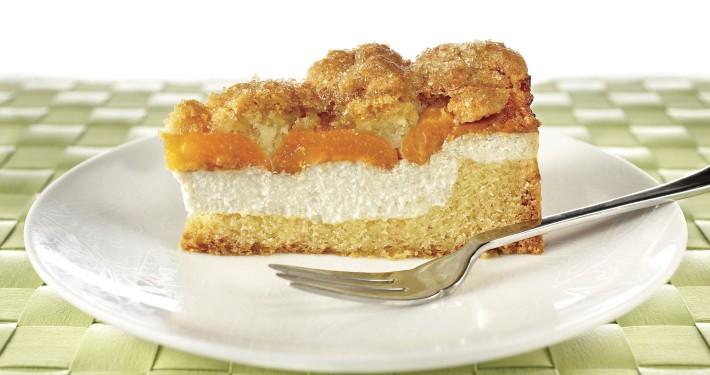 Preparation Time:
10 minutes
Ingredients
250g Mainland Butter
180g sugar
2 cups self raising flour
2 eggs
1 tsp cinnamon
800g can apricot halves, drained
2 tbsp raw sugar
Method
Melt butter and sugar, until sugar begins to dissolve. Mix into flour and beat in eggs.
Spread two thirds of the cake mixture over the base of a buttered and lined 25cm round cake tin, top evenly with ricotta, sprinkle with cinnamon and arrange apricot halves skin side up over ricotta. Dollop spoonfuls of the remaining cake mixture evenly over the apricots and spread slightly with fingers. The apricots will not be completely covered.
Sprinkle cake with raw sugar and bake at 180°C for 1 hour until cooked and golden. Cool cake in tin for 10 minutes before turning out.