Mini Baked Lemon and Blueberry Ricotta Cakes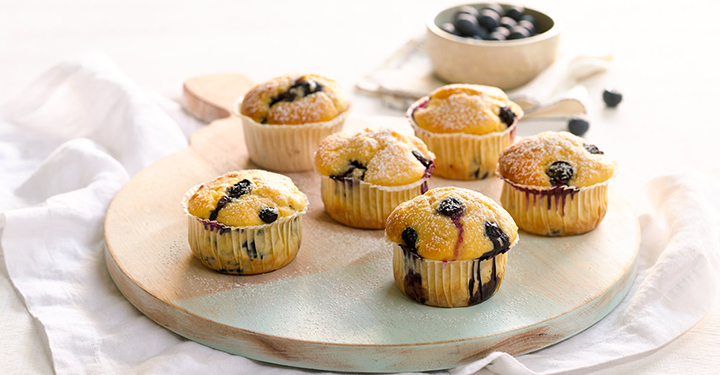 Ingredients
375g self raising flour
3/4 cup of milk
1 tsp ground cinnamon
150g caster sugar
2 eggs
60g butter, melted
1 tbsp lemon zest
250g tub Perfect Italiano™ Original Ricotta
½ cup blueberries
Method
Preheat the oven to 180°C. Place 12 patty cases into a muffin tray and set aside.
Sift the flour and cinnamon into a large bowl. Add the caster sugar and stir to mix.
Place the eggs, butter, and milk in a jug, and whisk to combine. Add the liquid ingredients to the dry ingredients and stir until just incorporated. Gently stir through the ricotta, lemon zest and 3/4 of the blueberries. Fill patty cases until they are 3/4 full and top with the remaining blueberries.
Bake for 20-25 minutes or until golden.
FRESH TIP
Turn these into a quick dessert by serving warm with extra berries and a spoonful of cream, creme fraiche or extra ricotta.