Perfect Italiano NZ | Raspberry and Ricotta Smoothie Recipe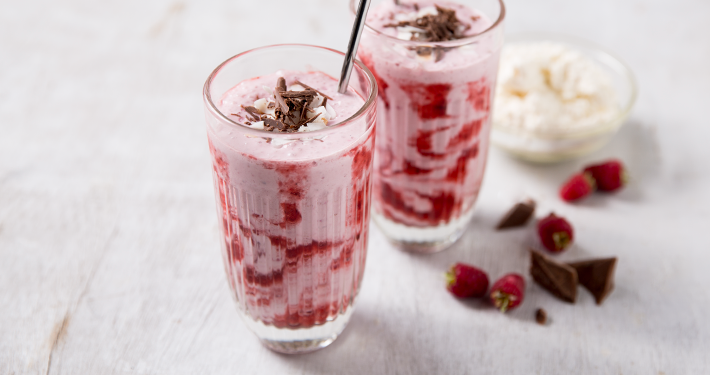 Preparation Time:
5 minutes
Ingredients
200ml full cream milk or almond milk
½ tsp vanilla extract
½ - ¾ cup frozen raspberries
1 Tbsp honey
3 – 4 Tbsp raspberry coulis, to serve
Chocolate flakes to garnish
Toasted coconut shavings to garnish
Method
Put the ricotta, milk, vanilla extract, raspberries and honey in a blender.  Whizz until smooth and set aside while you prepare the glasses.

Using a large spoon, drizzle some of the coulis down the side of the glass and place an additional 1 - 2 tablespoons of coulis in the base of the glass. Pour the smoothie into the glass and decorate with chocolate flakes and coconut shavings. Serve immediately.