Raspberry and Coconut Ricotta Tarts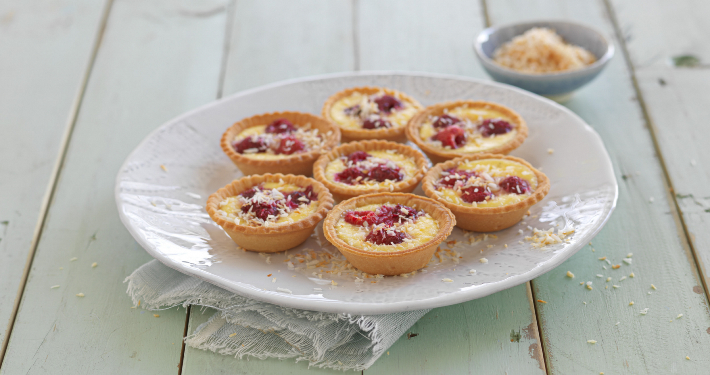 Preparation Time:
10 minutes
Ingredients
12 sweet pastry tartlet cases
2 tbsp caster sugar
1 tbsp cream
1 egg
200g punnet fresh raspberries
1 tbsp desiccated coconut
Method
Bake tartlet cases to pack directions.
Combine ricotta, sugar, cream and egg. Divide between pastry cases and top with raspberries and coconut.
Bake at 160ºC for 10-12 minutes.
FRESH TIP
Use frozen raspberries if fresh ones are not available
Sprinkle with toasted coconut for extra coconut flavour