Pumpkin and Pine Nut Pizza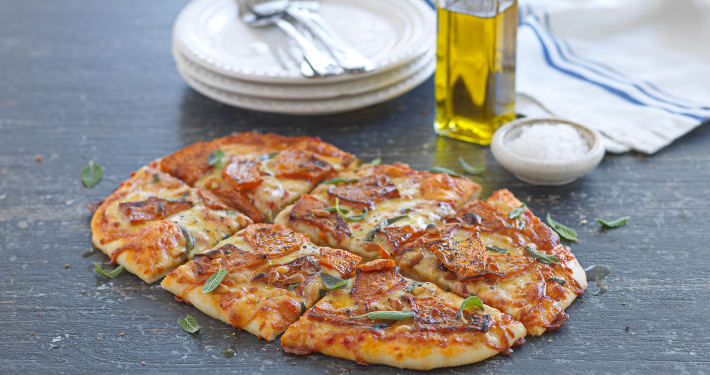 Preparation Time:
25 minutes
Method
Preheat oven to 250°C.
Place pumpkin on a roasting tray, drizzle with oil, season with salt and pepper and roast in oven for 15 minutes until tender. Remove and toss with the sage, set aside.
Scatter pine nuts on a separate baking tray and brown them in the oven for a few minutes, then add to pumpkin.
Spread pizza base with Homemade Pizza Sauce then sprinkle over Perfect Pizza to evenly cover the base, top with pumpkin, sage and pine nuts.
Place pizza in the oven for 10-15 minutes until the cheese is melted and base is crispy, remove from oven. Drizzle with olive oil, cut and serve.
FRESH TIP
Try a medley of pumpkin, potato and fennel all roasted together instead of just pumpkin.