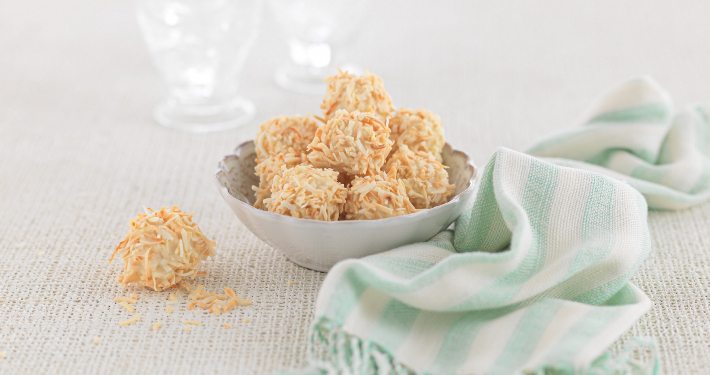 Preparation Time:
30 minutes
Ingredients
250g tub Perfect Italiano™ Ricotta
1 cup icing sugar, sifted
2 tbsp white rum
2 tsp vanilla essence
2 cups desiccated coconut
1 cup almond meal
200g white chocolate
2 cups toasted shredded coconut, for coating
Method
Mix ricotta, icing sugar, rum and vanilla until smooth, stir in coconut and almond meal until well combined. Refrigerate the mixture for 20 minutes until firm.
Place the chocolate into a small bowl and sit over a saucepan of simmerig water until melted. 
Roll teaspoonfuls of ricotta mixture into balls and using a skewer, dip into the melted chocolate. Coat in toasted coconut and refrigerate until set.
FRESH TIP
For orange flavoured truffles, substitute the white rum for orange liqueur.