Cheesy Layered Vegetable Bake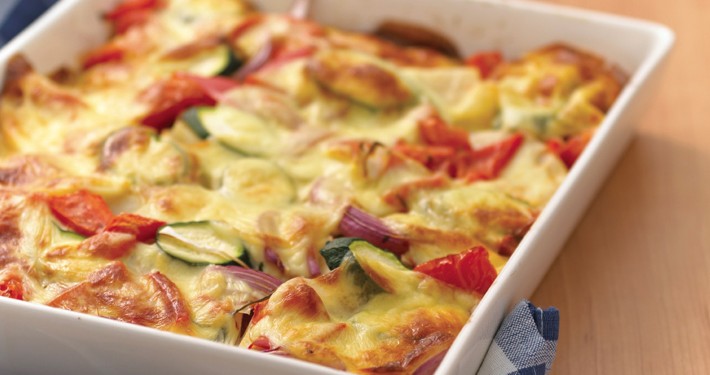 Preparation Time:
10 minutes 
Ingredients
6 potatoes, sliced thinly
800g can diced tomatoes
½ tsp Italian herbs
1 tsp garlic, crushed
250g Perfect Italiano™ Mozzarella, thinly sliced
2 red onions, peeled and sliced
4 zucchini, sliced
4 capsicum, diced
salt and pepper
Method
Preheat oven to 180°C.
Place a layer of sliced potato into the base of a large deep baking dish.
Combine the tomatoes, herbs and garlic together and spread half the tomatoes over the potatoes. Top with a layer of Mozzarella slices.
Top the cheese with the Spanish onion, zucchini, capsicum and potatoes, and spread over the remaining diced tomatoes. Sprinkle over the Perfect Pizza cheese.
Bake for 45 -50 minutes until vegetables are cooked and cheese is golden brown. Serve hot with your choice of meat or fish.