Cheesy French Toast with Sautéed Cherry Tomatoes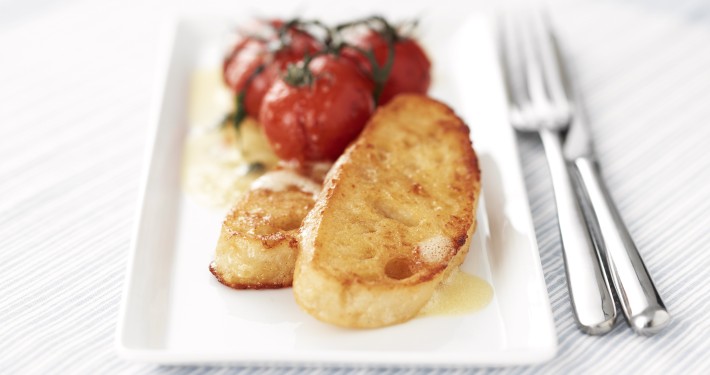 Preparation Time:
10 minutes
Ingredients
2 eggs
1 ½ tablespoons milk
2 tbsp grated Perfect Italiano™ Parmesan
50g butter
8 thick slices Ciabatta
250g trussed cherry tomatoes
1 tsp shredded basil
Method
Lightly beat eggs, milk and parmesan in a bowl.
Melt half the butter in non stick frypan.
Dip bread into egg mixture, draining excess liquid. Cook for 1-2 minutes on each side or until golden brown and crisp. Keep warm.
Wipe out frypan and add remaining butter. Add cherry tomatoes to frypan and quickly sear for 1-2 minutes.
Remove from heat and add basil. Pile French toast with cooked tomatoes and serve.