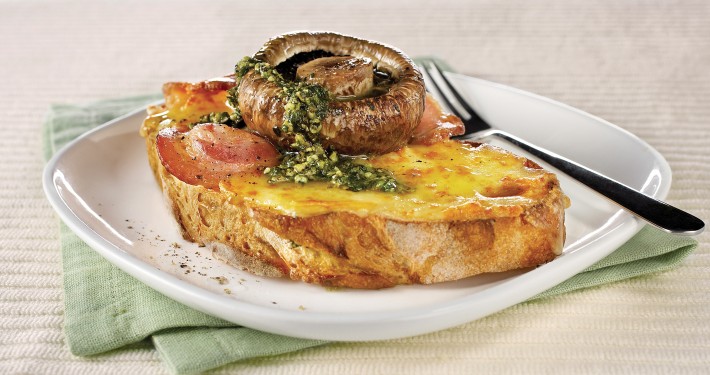 Preparation Time:
5 minutes
Ingredients
2 field mushrooms
2 rashers of bacon
2 thick slices of sourdough bread, toasted
2 tsp basil pesto
freshly ground black pepper, to taste
Method
Grill whole mushrooms and bacon until done to your liking. Cover and keep warm.
Place slices of mozzarella over toasted bread and grill until golden and bubbling.
To serve, top toast with cooked mushroom, bacon and a teaspoon of pesto. Season with black pepper.