Berry Ricotta Hotcakes with Spiced Ricotta Cream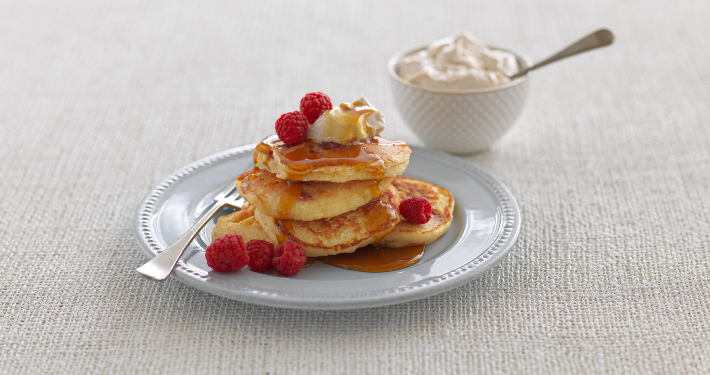 Preparation Time:
15 minutes
Ingredients
2 tablespoons caster sugar
2 eggs, separated
1 cup milk
1 teaspoon finely grated lemon zest
1 cup self-raising flour
1 punnet raspberries
butter for cooking
maple syrup for drizzling
Method
Place the ricotta, caster sugar and egg yolks into a medium bowl and whisk until combined. Stir in the milk, lemon zest and flour.
Beat the egg whites until stiff peaks form, then fold into the batter with half of the raspberries.
Heat a non stick frying pan over medium heat and brush with a little butter. Pour ¼ cup of the batter into the pan. Cook until bubbles form, turn and cook until golden. Repeat with remaining mixture, brushing with a little butter each time.
Serve the hotcakes with Spiced Ricotta Cream, maple syrup and the remaining raspberries.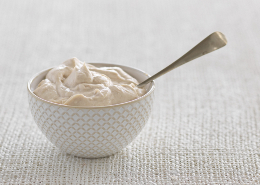 Spiced Ricotta Cream
This delicious blend of ricotta, maple syrup and cinnamon is perfect with Berry Ricotta Hotcakes and is quick and easy to prepare.