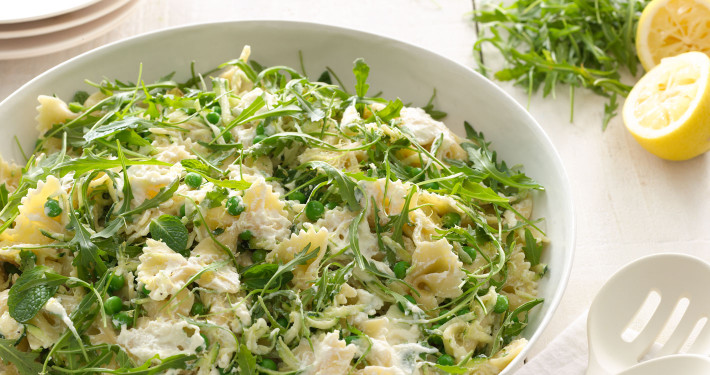 Preparation Time:
5 minutes
Ingredients
400g farfalle pasta (bowtie)
500g tub Perfect Italiano™ Ricotta
2 medium zucchinis, grated
2 cups frozen peas
2 cups rocket leaves
1 lemon, zest and juice
handful fresh mint leaves
sea salt and freshly ground black pepper to season
balsamic vinegar to drizzle
Method
Cook pasta in boiling water until tender. Drain and stir through ricotta whilst still warm.
Add zucchini to pasta.
Pour boiling water over peas for 1 minute, then drain. Add to pasta.
Finish with rocket leaves, lemon zest and juice and fresh mint.
Season with salt and pepper and drizzle over balsamic vinegar.
FRESH TIP
This can also be served as a hot pasta dish.