Asparagus, Cannellini Bean and Parmesan Salad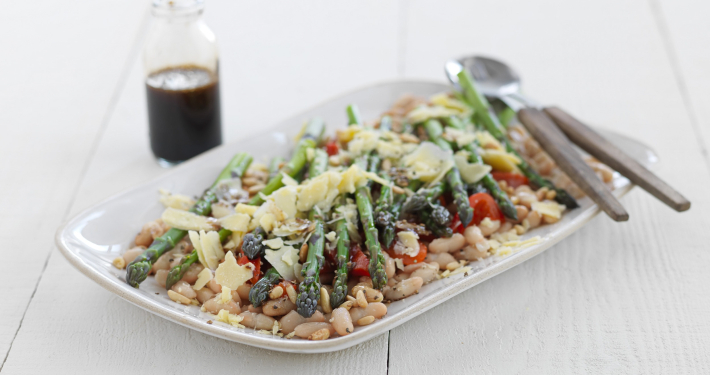 Preparation Time:
15 minutes
Ingredients
¼ cup extra virgin olive oil
3 tbsp balsamic vinegar
1 small clove garlic, crushed
1 - 2 bunches asparagus, trimmed
425g can cannellini beans, drained and rinsed
2 roasted red peppers, sliced
60g Perfect Italiano™ Parmesan, shaved
3 tbsp pine nuts, toasted
Method
To make the dressing, combine the olive oil, balsamic vinegar and garlic. Season to taste with salt and pepper.
Cook the asparagus in a pot of boiling salted water for 4 to 5 minutes or until tender. Drain.
Place the cannellini beans on a serving platter. Top with the red pepper slices and warm asparagus and drizzle with the dressing. Top with the Parmesan and pine nuts.