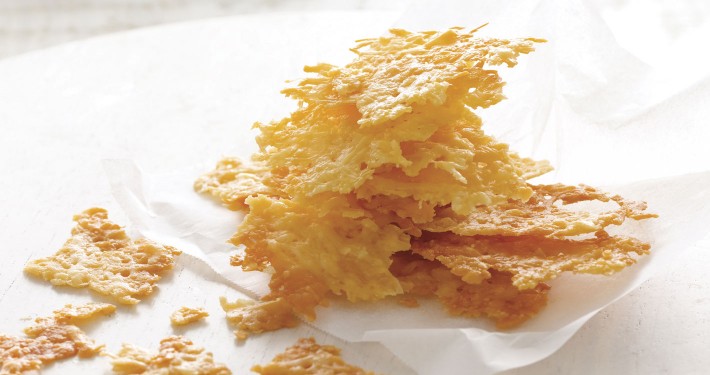 Preparation Time:
2 minutes
Method
Spread grated parmesan over a lined baking tray.
Bake in a 200C oven for 5 minutes until golden brown and bubbling.
Allow to cool 5 minutes until crisp, then break into shards. Crumble over pasta or toss in salads.
FRESH TIP
Add sesame seeds and poppy seeds for extra crunch.