Sun Dried Tomato and Parmesan Crumbed Chicken Strips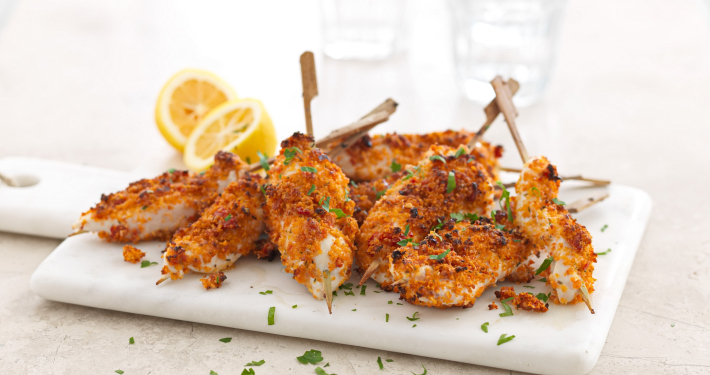 Preparation Time:
15 minutes
Ingredients
½ cup sundried tomatoes, roughly chopped
¼ cup chopped fresh herbs (parsley, chives, basil)
¾ cup fresh breadcrumbs
75g Perfect Italiano Parmesan, grated
400g chicken tenderloins
2 tbsp olive oil or olive oil spray
lemon wedges to serve 
Method
Blend sundried tomatoes and herbs in a food processor until finely chopped. Add breadcrumbs and parmesan and pulse until just combined.
Thread a skewer through each chicken tenderloin and press the breadcrumb mixture over both sides of each skewer. Place on a baking tray lined with baking paper.
Drizzle with the olive oil or spray with olive oil spray.
Bake at 200°C  for 15 to 20 minutes or until cooked through.
Serve with lemon wedges as an antipasti dish.