Mushroom, Parmesan and Pine Nut Pizza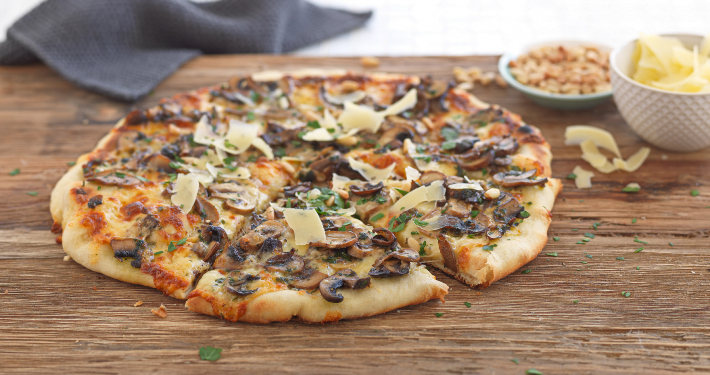 Preparation Time:
10 minutes
Method
Preheat oven to 250°C.
Heat oil in a large fry pan over a medium high heat. Add mushrooms and fry for 3-4 minutes until they begin to soften. Season with salt and pepper then add the butter and fry for another 4-5 minutes until golden brown. Remove from heat, stir through the garlic and set aside.
Sprinkle Perfect Pizza over the pizza base to evenly cover and bake in the oven for 4-5 minutes or until the cheese is just melted.
Remove from the oven and carefully spoon over the mushroom mixture. Return to the oven for another 5 minutes or until cheese is melted and base is crispy, remove from oven then top with toasted pine nuts, chopped parsley and shaved parmesan.
Cut and serve.
FRESH TIP
Mix some grated Perfect Italiano™ Parmesan and chopped parsley through ¼ cup of Perfecct Italiano™ Ricotta, then spread over pizza base before topping with the Perfect Italiano™ Perfect Pizza Cheese.