Spinach and Ricotta Cannelloni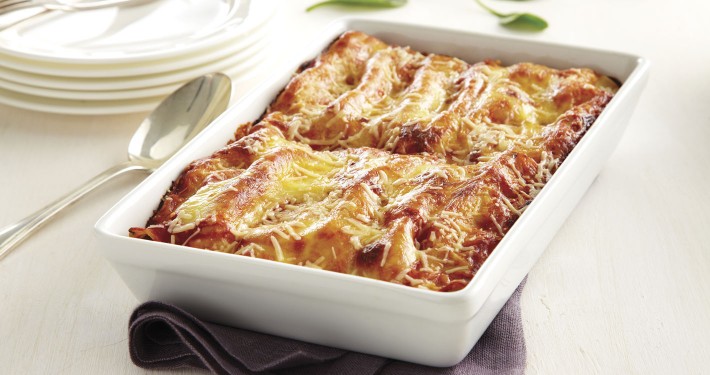 Preparation Time:
15 minutes
Method
Preheat oven to 180°C.
In a large fry pan heat oil and butter, add garlic and fry for a few minutes then add nutmeg and spinach.
Cook spinach for 5 minutes. Place in a bowl and leave to cool.
Once spinach is cool add ricotta, parmesan, season with salt and pepper and mix well.
Use a piping bag to squeeze mixture into the cannelloni.
In a baking dish spread half the passata across the botton of the dish. Lay cannelloni on top then spoon the rest of the passata over.
Season with salt and pepper then cover with a layer of grated mozzarella
Bake for about 25 minutes or until golden.
FRESH TIP
A baking dish where the cannelloni can fit snug in one layer is best to cook in
If you don't have a piping bag, transfer the cannelloni mixture into a plastic zip-lock bag, seal and cut one of the bottom corners off