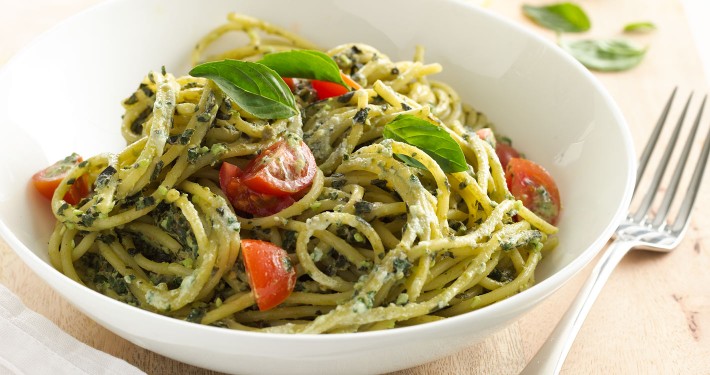 Preparation Time:
5 minutes
Ingredients
375g spaghetti
3 cups firmly packed fresh basil leaves, plus a few extra leaves to serve
2 tbsp toasted pine nuts
3 garlic cloves, roughly chopped
2 tbsp lemon juice
Method
Cook pasta in a saucepan of salted boiling water following packet instructions until tender. Drain and return to pan.
Meanwhile, place basil, pine nuts, garlic and lemon juice into a processor and blitz until finely chopped.
Add ricotta and season with salt and pepper. Process until just combined. Add the pesto to the hot pasta and toss to coat pasta. 
Garnish with remaining basil leaves and serve.