Beef Ravioli with Thyme and Burnt Butter Bacon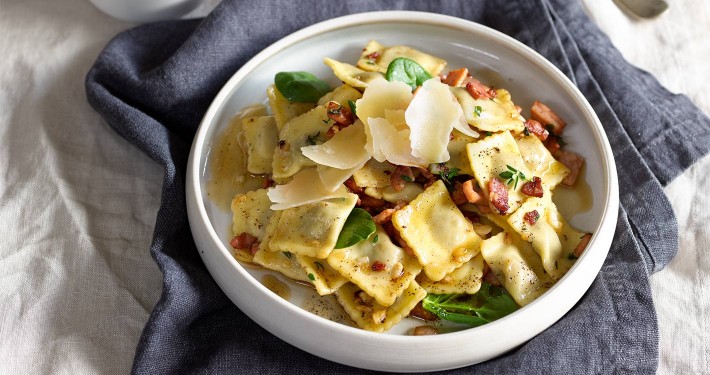 Preparation Time:
10 minutes
Ingredients
80g butter
2 cloves garlic, finely chopped
3 rashers middle bacon, chopped
3 sprigs thyme, leaves picked
1 handful baby spinach, washed
375g ravioli
½ cup Perfect Italiano™ Parmesan, shaved
salt and pepper, to taste
Method
Cook the ravioli according to packet instructions. Drain into a colander.
While the pasta is cooking, add the butter to a large frying pan over a medium heat. When the butter melts and starts to foam, add the bacon and fry until golden brown. Add the thyme and garlic and continue to fry for another minute. Turn off the heat and stir through the spinach and pasta. Season with salt and pepper.
Serve the pasta with shaved parmesan.