Tuna, Spinach & Potato Frittata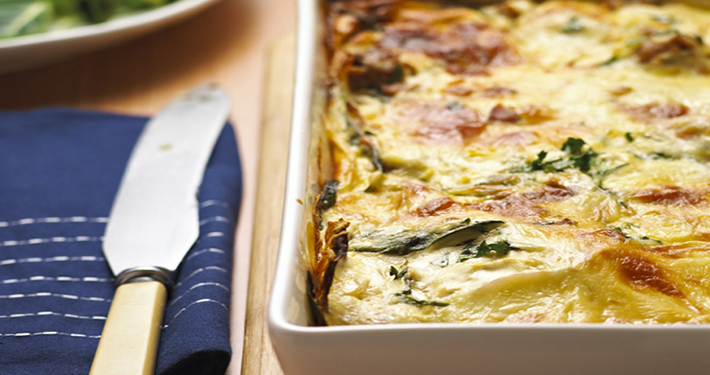 Preparation Time:
10 minutes
Ingredients
250g ricotta
6 eggs
1/4 cup continental parsley leaves, roughly chopped
1 spanish onion, finely sliced
400g tuna in oil, drained
2 medium potatoes, peeled and grated
100g Baby Spinach Leaves, washed
Black pepper to taste
200g Perfect Italiano Mozzarella, grated
Lemon wedges to garnish
Steps
Beat together the ricotta and eggs until smooth.
Combine the parsley leaves, onion, tuna, grated potato, spinach leaves and black pepper in a large bowl and mix well.
Grease and line a deep 30 x 20 cm baking dish and arrange the tuna mixture in the base of the dish.
Pour over the ricotta mixture then place the grated Mozzarella over the surface of the dish.
Bake the frittata in the pre-heated oven 180°C for 25 - 30 minutes until the frittata is golden brown and firm to touch.