Smoked Trout Scrambled Eggs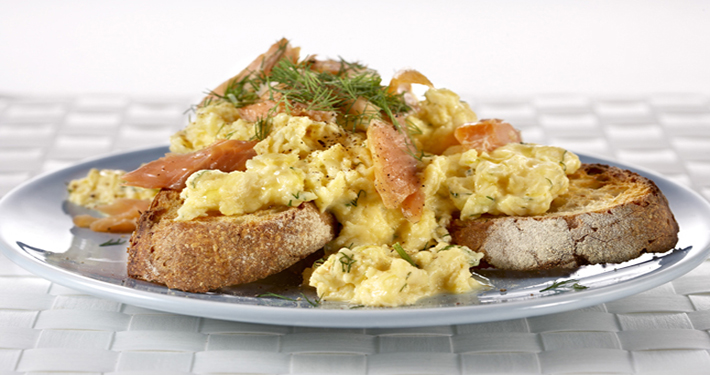 Preparation Time:
5 minutes
Ingredients
5 eggs, lightly beaten
100g Perfect Italiano Perfect Pizza with Feta
125ml thickened cream
2 tbsp chopped fresh dill
20g Anchor Butter
4 slices thick sourdough bread, toasted
50-100g flaked smoked trout
Freshly ground black pepper, to taste
Steps
Combine eggs, Perfect Italiano Cheese, cream and half the dill.  Melt butter in a small frypan and add egg mixture. Cook over low heat, gently stirring until egg mixture just begins to set. Remove from heat.
Serve scrambled eggs on toast, add flakes of trout, extra dill and pepper.