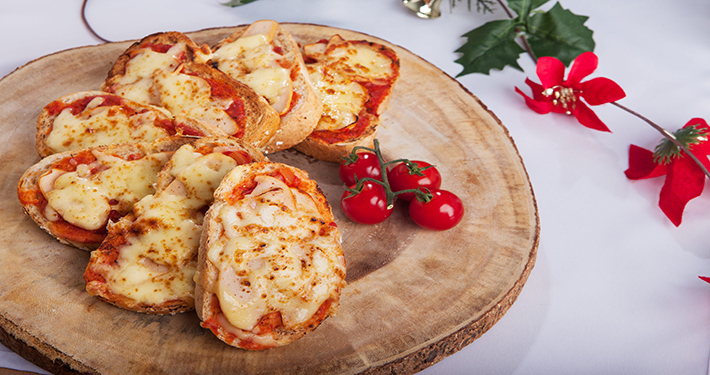 Preparation Time:
15 minutes
Ingredients
6 slices wholemeal loaf
6 tbsp tomato puree
2 whole sausages, sliced
Pinch of cinnamon
Steps
Lay the wholemeal loaf and spread with a layer of tomato puree.
Top with sausage, cinnamon, and cover with Perfect Italiano Perfect Pizza.
Bake in a 180°c preheated oven until cheese is nicely browned.