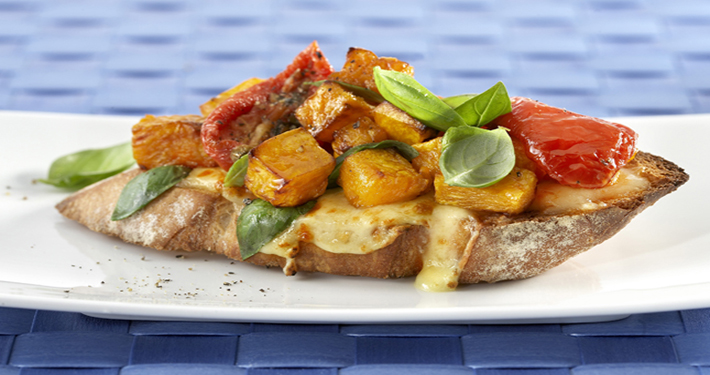 Preparation Time:
10 minutes
Ingredients
400g pumpkin, peeled and cubed
2 teaspoons oil
1/2 cup semi-dried tomatoes
1/4 cup fresh basil leaves
1 breadstick, cut into 8 slices
Steps
Toss pumpkin in oil. Bake at 200ºC for 10 minutes until tender. Combine with tomatoes and basil.
Lightly toast bread slices. Top with Perfect Italiano Perfect Pizza and grill until melted. Serve topped with pumpkin mixture.