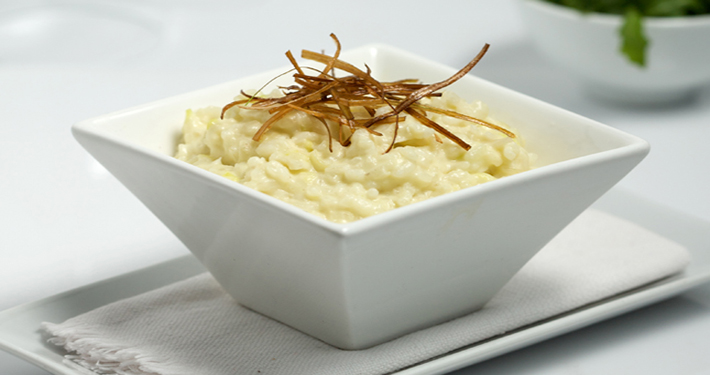 Preparation Time:
30 minutes
Ingredients
50g Anchor Butter
350g arborio rice
1 onion, diced
2 cloves garlic, crushed
65ml white wine
1 litre warm chicken or vegetable stock, preferably low salt
200g Grated Perfect Italiano Mozzarella
1 tblsp olive oil
8 slices prosciutto, halved
8 sage leaves
Steps
Heat Anchor Butter over a low heat and panfry rice, onion and garlic until lightly golden.
Gradually add stock (about 250ml at a time), gently simmering to absorb in between each addition. Just prior to the last 250ml of stock being added, fold through cheeses and allow to melt through.
Heat oil in a separate pan and panfry prosciutto and sage leaves until crisp.
Serve risotto in shallow bowls and top with crispy prosciutto and sage.