Rice Roll with Mozzarella Cheese and Salmon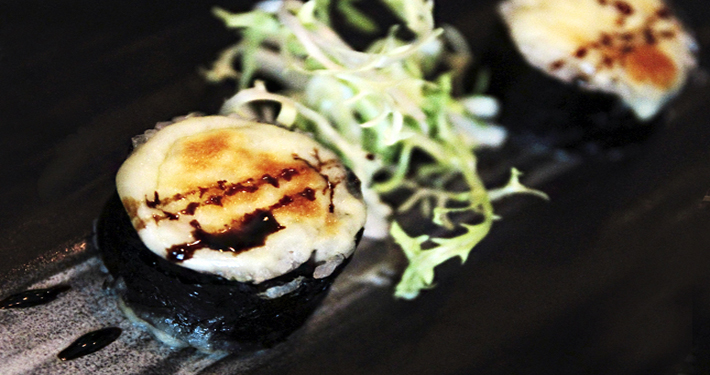 Preparation Time:
15 minutes
Ingredients
200g sushi rice
4 sheets of nori (seaweed)
150g cured/smoked salmon
100g cucumber (cut into strips)
50g rice vinegar
5g wasabi
200g mayonnaise
Steps
Place a sheet of nori on bamboo mat.
Spread and flatten rice on top of nori.
Lay down salmon, cucumber and Perfect Italiano Mozzarella Grated Cheese in the middle.
Hold on to the ends of the bamboo mat and roll, making sure that the ingredients are held inside it.
Remove bamboo mat and cut rice roll by one inch.
Warm up rice roll to melt Perfect Italiano Mozzarella Grated Cheese.
Serve with mayonnaise and/or wasabi.