Pumpkin, Pinenuts, Spinach & Pizza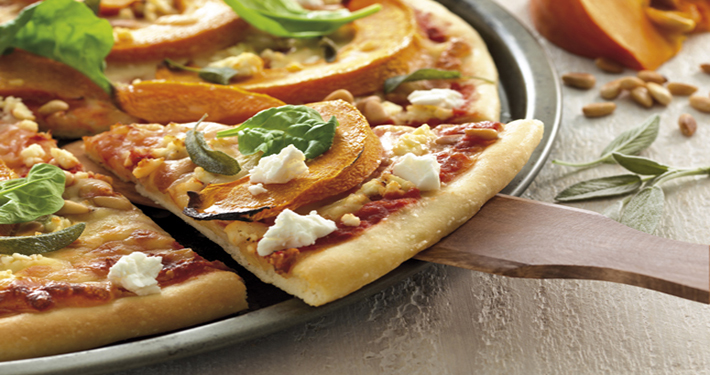 Preparation Time:
15 minutes
Ingredients
250g pumpkin, thinly sliced
Splash of olive oil
Handful of pinenuts
250gm pizza dough thinly rolled out (or 1 readymade base)
1/4 cup tomato passata or tomato paste
125g packet of Perfect Italiano Perfect Pizza
1/4 cup fresh sage leaves
Handful of fresh baby spinach leaves
Salt & pepper to taste
Steps
Preheat oven to 250°C.
Place pumpkin on roasting tray, drizzle with oil and season with salt and pepper.
Roast in oven for 10 - 15 minutes while the oven preheats, until tender.
Scatter pinenuts on a separate baking tray and brown them in the oven for a few minutes.
Thinly spread tomato passata over base, then top with Perfect Italiano Perfect Pizza, pumpkin, sage and pinenuts.
Cook in oven for 8 - 10 minutes until base is crispy.
Top with fresh spinach leaves and serve.