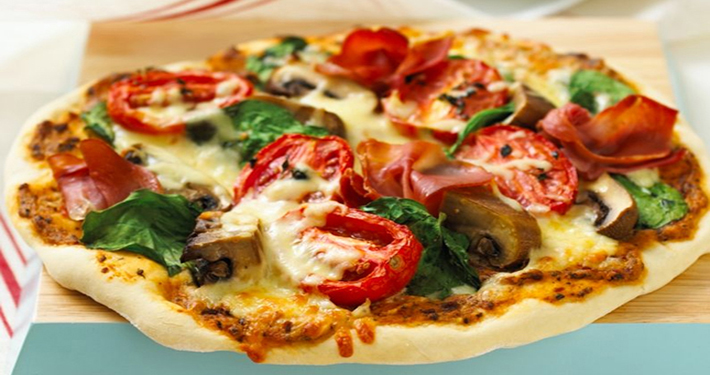 Preparation Time:
10 minutes
Ingredients
1 Pre prepared pizza base
250g ricotta
4 Tblsp Sun dried Tomato Pesto
100g Shaved Prosciutto slices
5 Roma tomatoes, halved & roasted
10 Mushrooms, halved & roasted
50g Baby Spinach Leaves
Steps
Place Pizza bases onto lined oven trays.
In a small bowl blend the ricotta and pesto together until well combined.
Spread the ricotta mixture generously over the pizza base and top with the sliced prosciutto, roma tomatoes, mushrooms and spinach leaves.
Finally sprinkle over the Perfect Italiano Perfect Pizza cheese and bake in the pre-heated oven 220°C for 15 - 18 minutes or until Pizza is golden brown and cheese is bubbling. Serve immediately.