Pasta with Broccoli and Cherry Tomatoes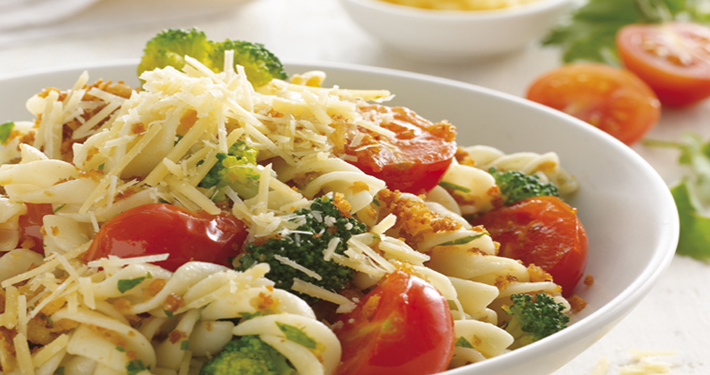 Preparation Time:
15 minutes
Ingredients
400g spiral pasta
1 head of broccoli, broken into florets
Olive oil
2 cloves garlic, sliced
1 punnet cherry tomatoes, halved
1/4 of a cup of fresh herbs, chopped Grated Perfect Italiano Parmesan to serve
Steps
Cook pasta in boiling water until tender. Add broccoli for the last few minutes. Drain.
Heat oil in pan and cook garlic with tomatoes and fresh herbs. Toss cooked broccoli in pan, add pasta and stir.
Serve with plenty of Perfect Italiano Parmesan.