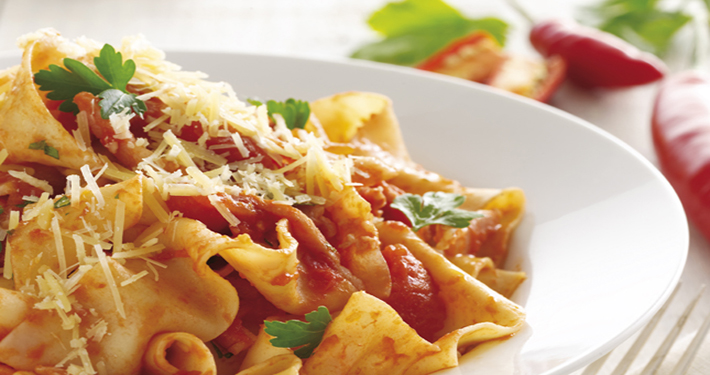 Preparation Time:
5 minutes
Ingredients
400g papparedelle pasta
Extra virgin olive oil
Bacon rashers, finely sliced
1 onion, peeled and diced
Clove garlic, peeled and finely chopped
1 red chilli, seeded and finely chopped
400g tin tomatoes
Grated Perfect Italiano Parmesan
Chopped parsley to garnish
Steps
Cook pasta until tender. Drain and set aside.
While pasta is cooking, sauté bacon, onion, garlic and chilli in a pan with oil for a few minutes until cooked. Add tomatoes and stir to combine.
Add cooked pasta to pan and toss to coat with sauce.
Garnish with Grated Perfect Italiano Parmesan and chopped parsley.