Pan fried Traditional Hard Cheese Veal with Asparagus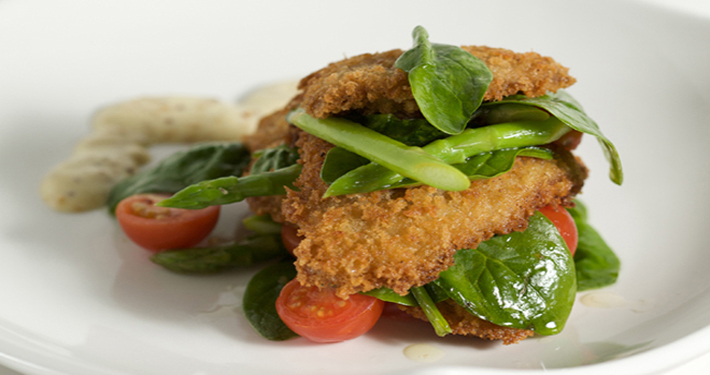 Preparation Time:
30 minutes
Ingredients
8 x 150g veal or lamb steaks, approx 5mm thick
1 egg, lightly beaten
200g Grated Perfect Italiano Traditional Hard Cheese
Salt and pepper, to taste
500g asparagus, trimmed, cut into thirds and blanched
200g baby spinach leaves
1 punnet cherry tomatoes, halved
1 lemon, juice of
1/2 tspn sugar
1 tblsp extra virgin olive oil
Steps
Dip steak into egg whites, then into Perfect Italiano Traditional Hard Cheese seasoned with pepper and press on well.
Panfry for 2-3 minutes on each side or until golden.
Toss salad ingredients with combined lemon juice, sugar, olive oil and seasonings to taste.
Serve salad with Traditional Hard Cheese Veal.