Open Mushroom, Pine nut and Rocket Pizza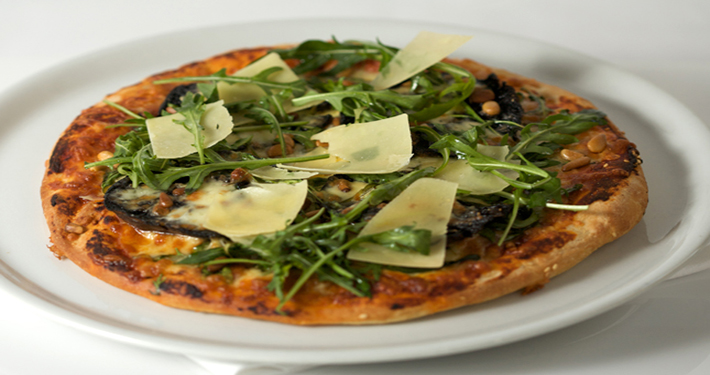 Preparation Time:
15 minutes
Ingredients
600g open cap field mushrooms
50ml extra virgin olive oil
2 cloves garlic, crushed
Salt and freshly ground black pepper, to taste
1 pizza base
80g wild rocket
Olive oil, for dressing
Balsamic vinegar, for dressing
50g pine nuts, toasted
100g Perfect Italiano Parmesan Grated
Steps
Toss mushrooms with oil, garlic, salt and pepper, then bake in a preheated 190°C oven for 15 minutes or until cooked.
Cover pizza base with Perfect Italiano Perfect Pizza and bake for 10-15 minutes or until cheese has melted.
Lightly dress rocket with oil and vinegar and arrange on top of hot pizza.
Top with baked mushrooms, pinenuts and Grated Perfect Italiano Parmesan.