Mushroom and Romano Pasta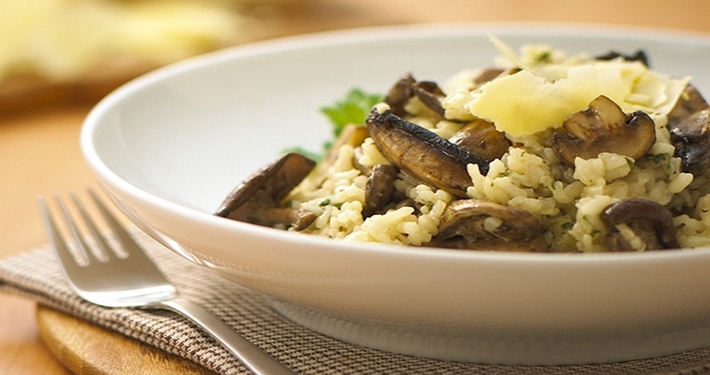 Preparation Time:
10 minutes
Ingredients
2 Tblsp Olive Oil
1 tsp Garlic, crushed
1 Onion, finely chopped
200g Mushrooms, finely sliced (swiss brown, shitake, button)
50g Dried Porcini mushrooms, finely chopped
4 cups Chicken stock, hot
1/2 cup White Wine
100g Perfect Italiano Parmesan Grated
1 cup Continental Parsley, finely chopped
1/2 cup Perfect Italiano Parmesan Grated
Steps
Heat oil in a large saucepan and sauté the garlic and onion 3 – 4 minutes. Add the mushrooms to the pan and sauté 4 - 5 minutes, stir in the rice and cook stirring 2 – 3 minutes.
Stir in the hot stock a little at a time and stir it well after addition. Cover with a lid but continue to stir occasionally until all the liquid is absorbed. Takes approximately 13 minutes.
Stir in the white wine, Perfect Italiano Grated Parmesan cheese and chopped parsley.
Serve garnished with Perfect Italiano Grated Parmesan cheese.