Mozzarella and Dukkah Smashed Potatoes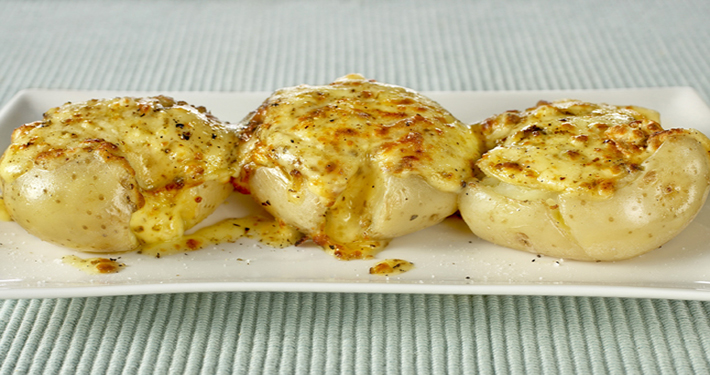 Preparation Time:
15 minutes
Steps
Boil potatoes until just tender, drain and cool for 10 minutes. Combine garlic, Perfect Italiano Grated Mozzarella and dukkah.
 
Place potatoes on a baking paper lined tray and using your palm or the back of a large spoon gently squash potatoes. Sprinkle generously with mozzarella 
 
Bake at 200°C for 8-10 minutes or until cheese is bubbling and just golden. Serve immediately.