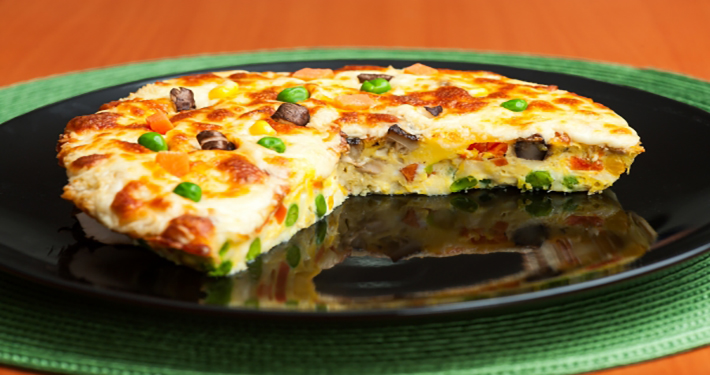 Preparation Time:
20 minutes
Ingredients
250g Frozen diced mixed vegetables  
80g Mushrooms
1 tbsp butter
1 tbsp chopped garlic
4 tbsp chopped onion
5 whole eggs, beaten
100ml milk
Salt and Pepper
Steps
Sauté garlic, onions and vegetables with butter.
In a baking dish, mix vegetables, beaten eggs, milk and Perfect Italiano Mozzarella & Traditional Hard Cheese.
Add more Perfect Italiano Mozzarella cheese on top
Bake for 20mins or until mixture is cooked through and golden brown 
Chef's Tip: Be creative and substitute with any vegetable of choice!