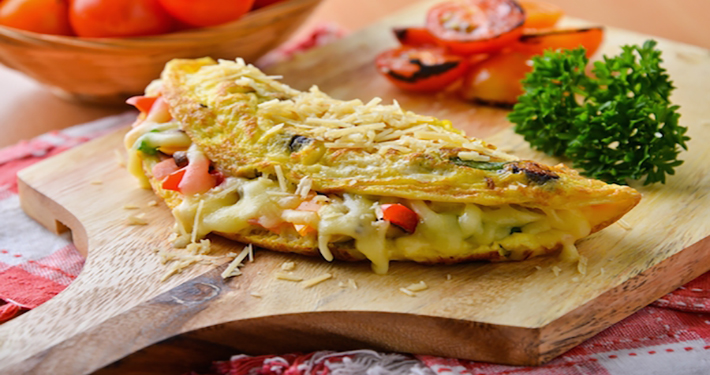 Preparation Time:
10 minutes
Ingredients
10g Anchor butter
2 eggs beaten
1 tbsp diced green and red bell peppers
1 tbsp sliced shitake mushrooms
1 tbsp sliced ham
Steps
In a hot non-stick pan, melt Anchor butter and sauté peppers, mushrooms and ham for 2 minutes.
Pour in beaten eggs and spread evenly.
When the sides start to cook, sprinkle Perfect Italiano Mozzarella and Traditional Hard Cheese.
Fold it over in half and remove from pan when golden brown.
Sprinkle more Perfect Italiano Traditional Hard Cheese on top then serve.