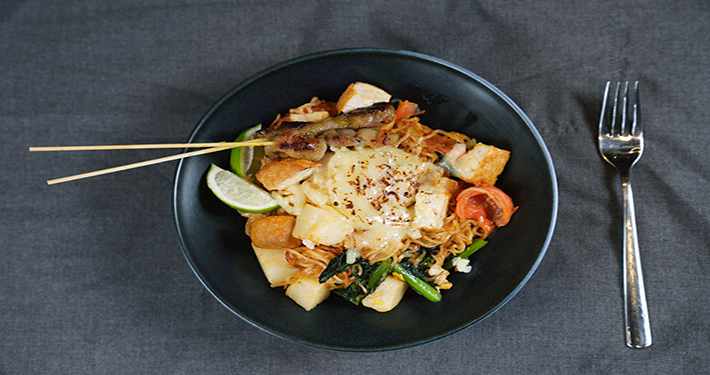 Preparation Time:
10 minutes
Ingredients
3 pkts instant curry noodles
100ml water
20ml oil
1 tsp dark soya sauce
1 onion, peeled and chopped
2 tomatoes, cubed
4 kailan, cut as desired
3 eggs
1 lime
1 tofu, cubed and fried
Salt and pepper to taste
Steps
Cook instant noodles till about 75% done. Drain it and set aside.
Heat a pan and fry the onions till fragrant. Add in instant noodle curry seasoning.
Fry in the eggs, water, kailan, and tomatoes.
Season with dark soya sauce and pepper.
Add in previously cooked noodles and Perfect Italiano 4 Cheese Melt.
Serve hot with tofu and lime.