Herb Crumbed Roast Tomatoes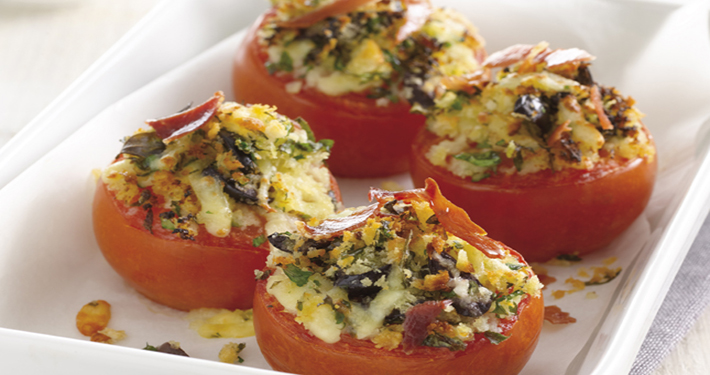 Preparation Time:
5 minutes
Ingredients
6 Ripe Tomatoes
Olive Oil
1/2 cup of breadcrumbs
Fresh Herbs (Parsley, Thyme, Oregano and Basil)
1/2 cup Grated Perfect Italiano Mozzarella
12 Pitted Black Olives
6 Slices of Prosciutto
Steps
Cut tomatoes in half, drizzle with oil and roast in a 200C oven for 20 minutes.
Mix breadcrumbs with herbs, grated Perfect Italiano Mozzarella, olives and some extra oil.
Top the tomatoes with the breadcrumb mixture and roughly chopped prosciutto. Bake for 15 minutes until golden.