Hash Brown & Mushroom Bakes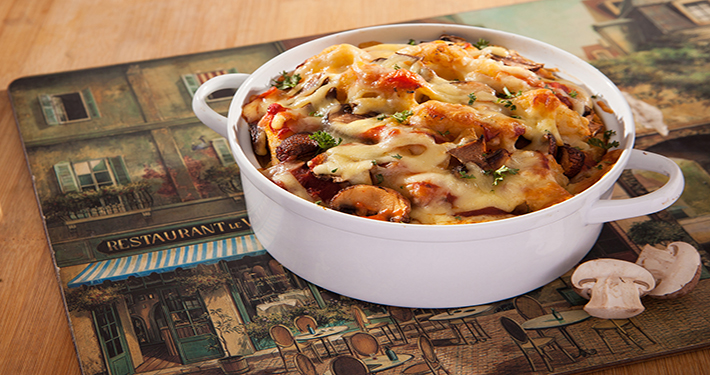 Preparation Time:
10 minutes
Ingredients
250g Leggo's Garden Vegetable Pasta Sauce
350g hash brown, crumbled into bite size
200g button mushroom, sliced
Steps
In a heat proof dish, mix the hash brown and sliced mushroom. 
Drizzle with pasta sauce followed by sprinkling Perfect Bakes cheese.
Bake in a 180°C preheated oven for about 15-20 mins or until cheese is nicely caramelized.