Grilled Steak with Sautéed Capsicum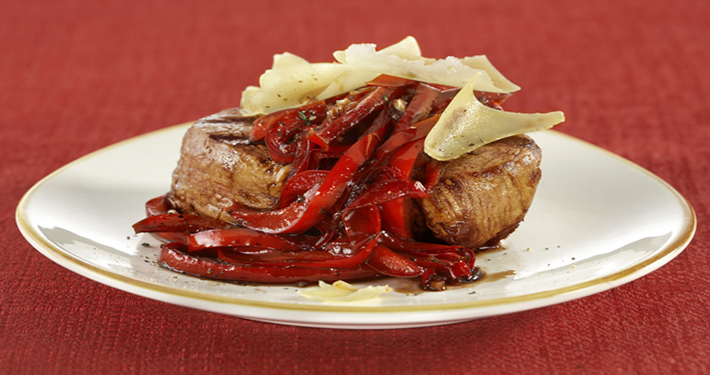 Preparation Time:
5 minutes
Ingredients
2 teaspoons oil
1 red capsicum, cut into strips
2 cloves garlic, crushed
1 tablespoon balsamic vinegar
2 teaspoons brown sugar
Salt & pepper to taste
4 eye fillet steaks
Perfect Italiano Grated Parmesan, for serving
Steps
Heat oil over low heat. Add capsicum and garlic. Cook for 10 minutes until tender. Stir in balsamic, sugar and seasoning. Cook a further 3-4 minutes.
Grill steaks to your liking.
Serve capsicum over steaks, topped with Perfect Italiano Grated Parmesan.