Grilled Steak with Sautéed Capsicum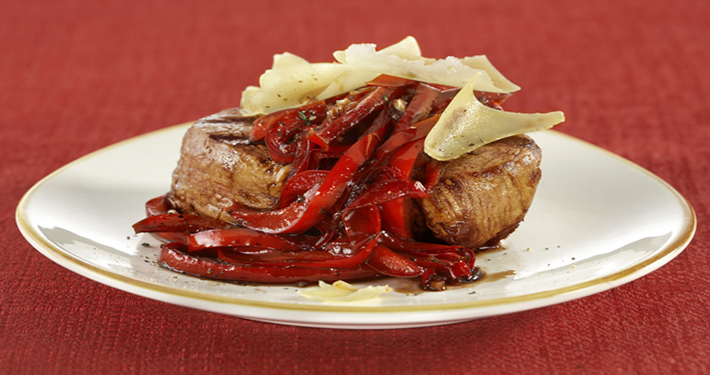 Preparation Time:
5 minutes
Steps
Heat oil over low heat. Add capsicum and garlic. Cook for 10 minutes until tender. Stir in balsamic, sugar and seasoning. Cook a further 3-4 minutes.
Grill steaks to your liking.
Serve capsicum over steaks, topped with Perfect Italiano Grated Traditional Hard Cheese.