Gojujang Sausage Baked Rice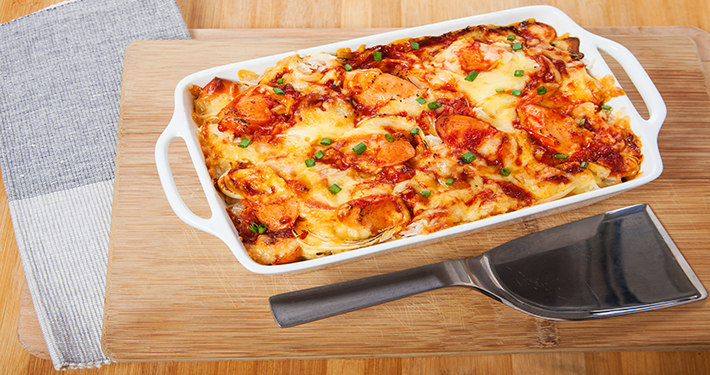 Preparation Time:
15 minutes
Ingredients
400g cooked rice
2 whole sausages, sliced
1 whole onion and 3 cloves of garlic, peeled and sliced thinly
3tbsp Gojujang sauce
3tbsp water
1tsp brown sugar
1tbsp sesame oil
Salt and pepper to taste (optional)
Steps
Mix all the ingredients, except the cheese and cooked rice.
In a casserole, line the rice evenly and pour the mixture on top.
Sprinkle an even layer of Perfect Italiano Perfect Bakes.
Bake in a 180°c preheated oven until cheese is nicely caramelised.