Garden Pizza (Pizza Giardino)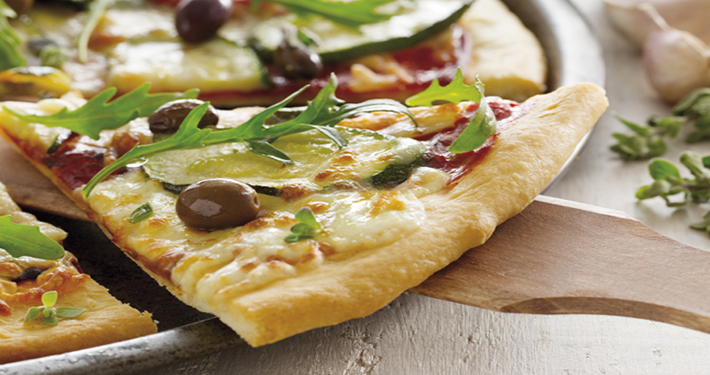 Preparation Time:
10 minutes
Ingredients
2 readymade bases
1/2 cup tomato paste
2 cloves garlic, sliced
Splash of olive oil
2 small zucchinis, thinly sliced
Handful fresh oregano leaves
Handful of fresh rocket leaves
Season to taste
Steps
Preheat oven to 250C.
Spread Pizza bases with a little tomato paste.
Mix the garlic with the oil.
Lay a few slices of zucchini on the base and drizzle with a little
Add Perfect Italiano Perfect Pizza, sprinkle with oregano and season to taste.
Cook in oven for about 8-10 minutes until base is cooked and scatter over rocket leaves and serve.