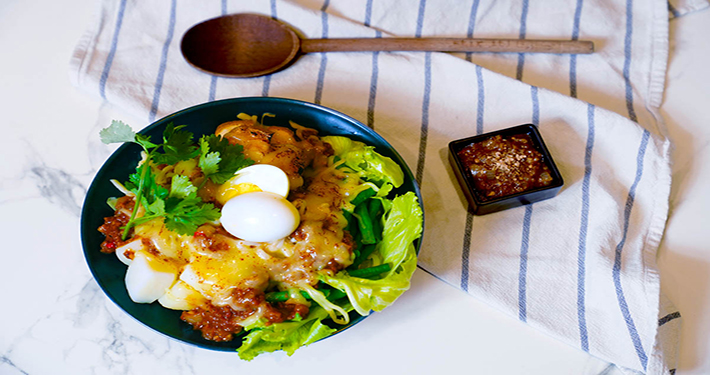 Preparation Time:
tbc minutes
Cooking Time:
tbc minutes
Ingredients
150gm cabbage
100gm bean sprouts
300gm long beans
20gm fish crackers
2 pcs tau kwa
(For the Sauce)
150ml water
10ml sweet sauce
100gm peanut sauce
50gm ground peanut
30gm sugar
Steps
Sautee ground peanuts till golden.
Add sugar, followed by the rest of the sauce ingredients. Let it boil.
Blanch the vegetables and arrange on plate.
Pour on the boiled sauce and top with Perfect Italiano Mozzarella Grated Cheese immediately.
Garnish with sprinkled fish crackers and serve.