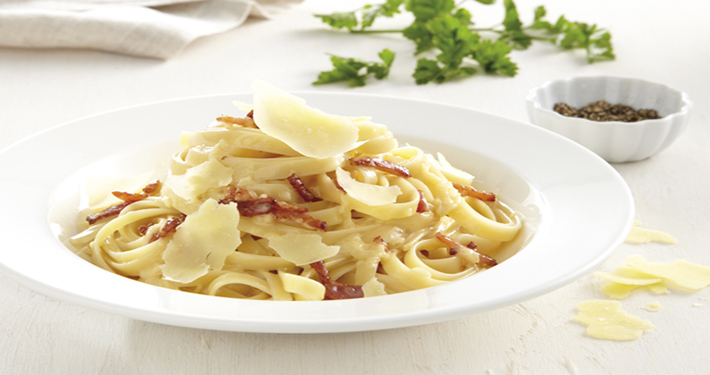 Preparation Time:
15 minutes
Ingredients
500g fettuccini, cooked
3 cloves garlic, finely chopped
1 egg
100ml double cream
200g bacon, sliced
1/2 cup grated Perfect Italiano Parmesan
1 cup shaved Perfect Italiano Parmesan
Salt & pepper to taste
Steps
Whisk egg and cream in a bowl and put aside.
Fry bacon in a little oil until crispy then add garlic and fry for a few minutes.
Take off the heat then add the pasta mix well.
While still hot add cream mix and parmesan stirring well then season.