Deep Fried Potato with Mozzarella Cheese (served with sweet and sour sauce)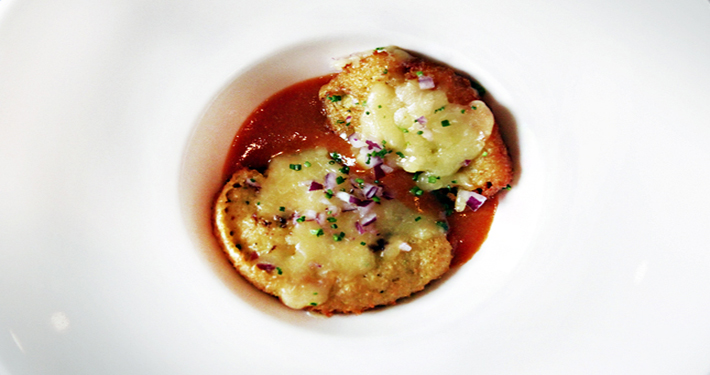 Preparation Time:
20 minutes
Ingredients
50g corn starch
50g onion (chopped)
5g cinnamon
5g ground black pepper
5g curry powder
2 eggs
4 garlic cloves
30g lemongrass (minced)
20g shallots (minced)
300g Japanese breadcrumbs (panko)
Lemon zest
Oil to fry
Steps
Shred potatoes in food processor and place in strainer.  Sprinkle with salt.  Drain for 15 min.
Mix dry seasonings.
Squeeze potatoes dry and place in mixing bowl.
Add cornstarch and mix thoroughly. Add all remaining ingredients (except panko crumbs and oil) and mix well.
Add Perfect Italiano Mozzarella Grated Cheese.  Drop a tablespoon mixture into the panko crumbs. Coat all the way around.
Heat oil in pan.  Lower patties into oil and flatten patties with a spatula.  Patties should be 2 inches across.
Fry until crisp and golden on the bottom.  Fry the other side. 
Drain and ready to serve.
Serve with sweet and sour sauce.