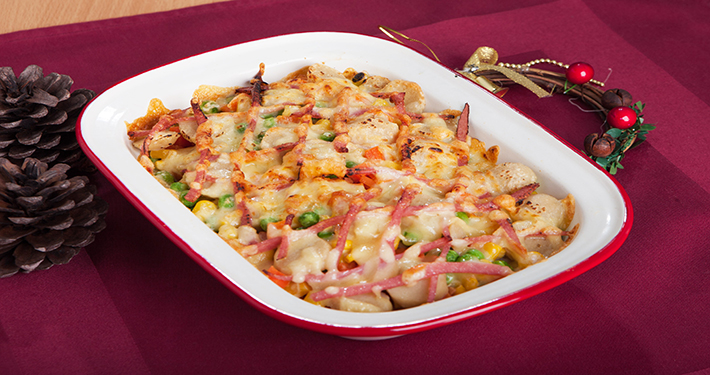 Preparation Time:
10 minutes
Ingredients
200g frozen mixed vegetables
4 turkey ham, sliced
15 chicken balls, sliced
100ml Alfredo sauce, or as needed
Pinch of nutmeg, or to taste
Steps
In a casserole, mix frozen mixed vegetables, ham, chicken ball, and Alfredo sauce.
Top with Perfect Italiano Perfect Bakes.
Bake in a 180°c preheated oven until cheese is nicely browned.